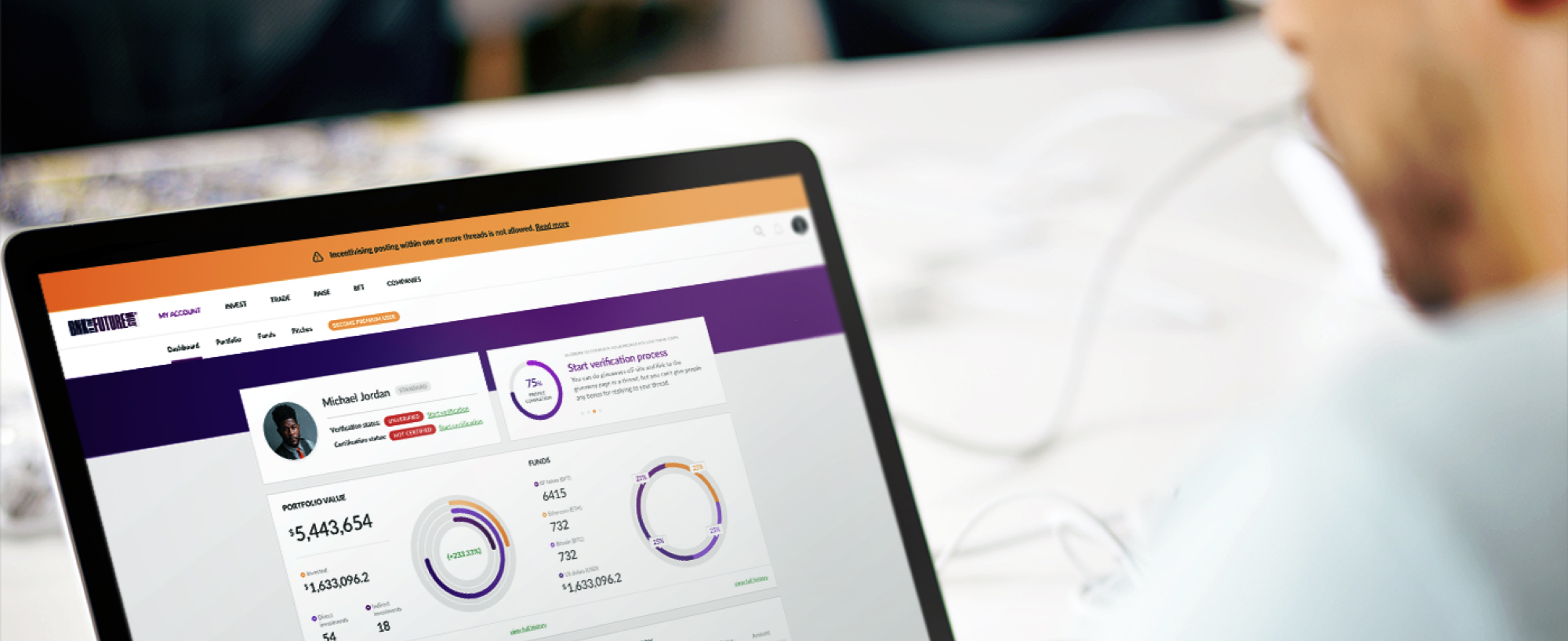 The hour has finally come when we're ready to release the first version of BnkToTheFuture.com's Secondary Market. While this is a limited 'soft launch', with an aim to closely monitor the transactions, the work to enhance the experience continues.
It's important to emphasize that the market is an opportunity for the investors to readjust their investment portfolios by introducing liquidity, which is different to a typical exchange, where frequent transactions are encouraged. For this reason we have decided not to replicate the typical order book experience and use this opportunity to significantly simplify the interface and transaction flow, where the equity owners list their shares and the buyers purchase the equity directly from those sell orders, rather than listing their buy orders.
First and foremost, a lot of work has been done on the asset issuance and the ledger side of the transaction. Investors will notice that the investments that have had trading enabled (i.e. Bitfinex shares for the duration of the Beta) have changed their position in the Portfolio and have moved to a brand new tab called 'Assets'. This move allows us to unify the data structure of the various equity investments and solve a lot of the legacy issues during the process.
We had to think about things such as share certificate updates and reissuance (in accordance with the taxable events) and give the investor an ability to track the performance of their asset in accordance with the market behaviour which is something that is not ready yet in the BETA, but will be released before the full launch and reflect previous transactions.
Other features on our roadmap include:
Company Pages adjustments to facilitate seamless trading from the company data centre

Ability to save on the fee when paying with BFT as a seller (currently available for buyers only)

Enabling listing of shares not originating from BnkToTheFuture.com's primary market investments (ability to trade equity of any company)

Addressing multiple share types and their ability to trade

Crypto and bank transfer payments for buying shares
If we have missed anything, please let us know in the comments below, or reach out to our Support. Thank you for helping us test and improve the offering shaping the future of finance!
Here is a video from our last Ask Me Anything session (AMA) session before the beta where we demonstrated the secondary market: