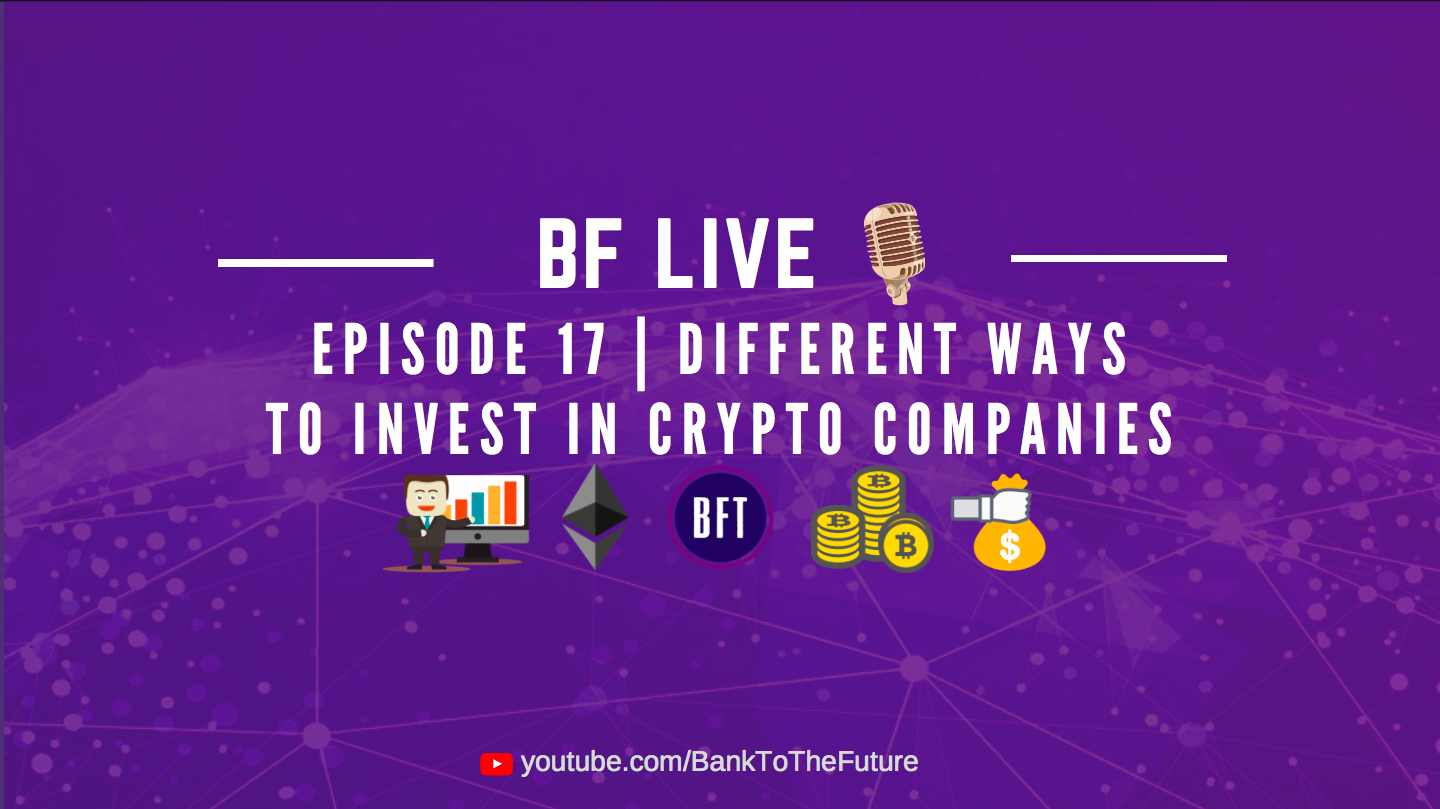 Simon Dixon (CEO & Co-founder of BnkToTheFuture) went live on BF Live Episode – 17 to explain the different ways you can invest in Blockchain & Crypto Companies as well as the latest news on what's happening on the BnkToTheFuture platform. 
Timestamps:
04:06 – Different investment products through which you can invest in Crypto companies
19:25 – Explained on the BF platform- Different investment products used to raise funds
28:20 – Portfolio News
Part 2- Portfolio news continued (https://youtu.be/veSNCs8Lo0Y)
Some of the investment products covered include:
Equity SPV's

Convertible Note SPV's

 SAFT's

SAFE's

Security Tokens

Utility Tokens
We go live once a week on our YouTube channel to give you updates and answer your questions on live chat. In order to get notifications of our live broadcasts you will need to subscribe to our YouTube channel and if you click the bell symbol it will send you an email notification every time we go live. Click here to subscribe. | https://youtube.com/banktothefuture
Stay tuned with our latest updates, follow us on your favourite social media channels:
BF Twitter | BF Facebook | BF Telegram Community | BF LinkedIn
See if you qualify to invest by registering here now.
N.B- Clicking on any of the links will redirect you to a new window.