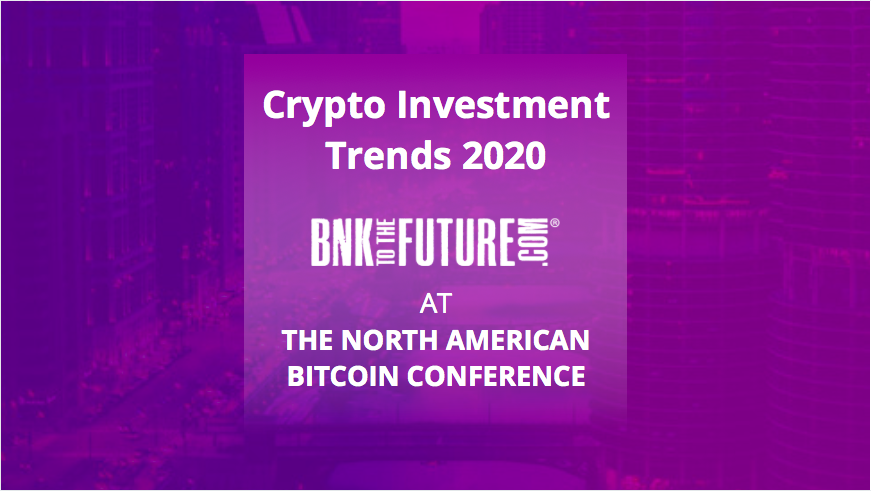 Miami Event – The North American Bitcoin Conference (BTCmiami.com)
We started our US roadshows in January 2020 from Miami, where we spoke at the North American Bitcoin Conference, participated in a panel discussion, exhibited, gave some BnkToTheFuture branded ledger wallets and more. We are really excited to share with you some videos and pictures from the event.
BnkToTheFuture.com CEO, Simon Dixon speaks at The North American Bitcoin Conference, Miami (https://btcmiami.com) on Crypto Investment Trends 2020 followed by an investment panel discussion. Watch the video to learn what Simon has to say about a decade in Crypto Securities, Bitcoin, Ethereum, Security Tokens, DeFi, & CeFi.
Here are some pictures from the Miami event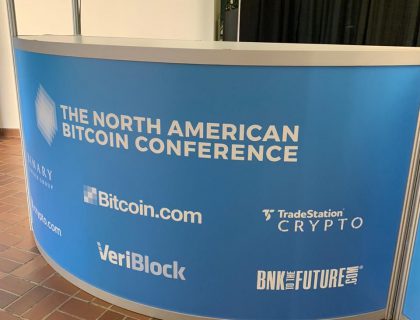 ---
More information about BFX & BFXT: https://BFX.Exchange
BnkToTheFuture Announcements & Blog Page: https://54.154.242.84/blog
BnkToTheFuture (BF) Public Roadmap: https://trello.com/b/1NLTppY2/bnktothefuture-bf-public-roadmap
We go live once a week on our YouTube channel to give you updates and answer your questions on live chat. In order to get notifications of our live broadcasts, you will need to subscribe to our YouTube channel and if you click the bell symbol it will send you an email notification every time we go live. Click here to subscribe now.
Stay tuned with our latest updates, follow us on your favourite social media channels:
BF Twitter | BF Facebook | BF Telegram Community | BF LinkedIn
See if you qualify to invest by registering here now.
N.B- Clicking on any of the links will redirect you to a new window.