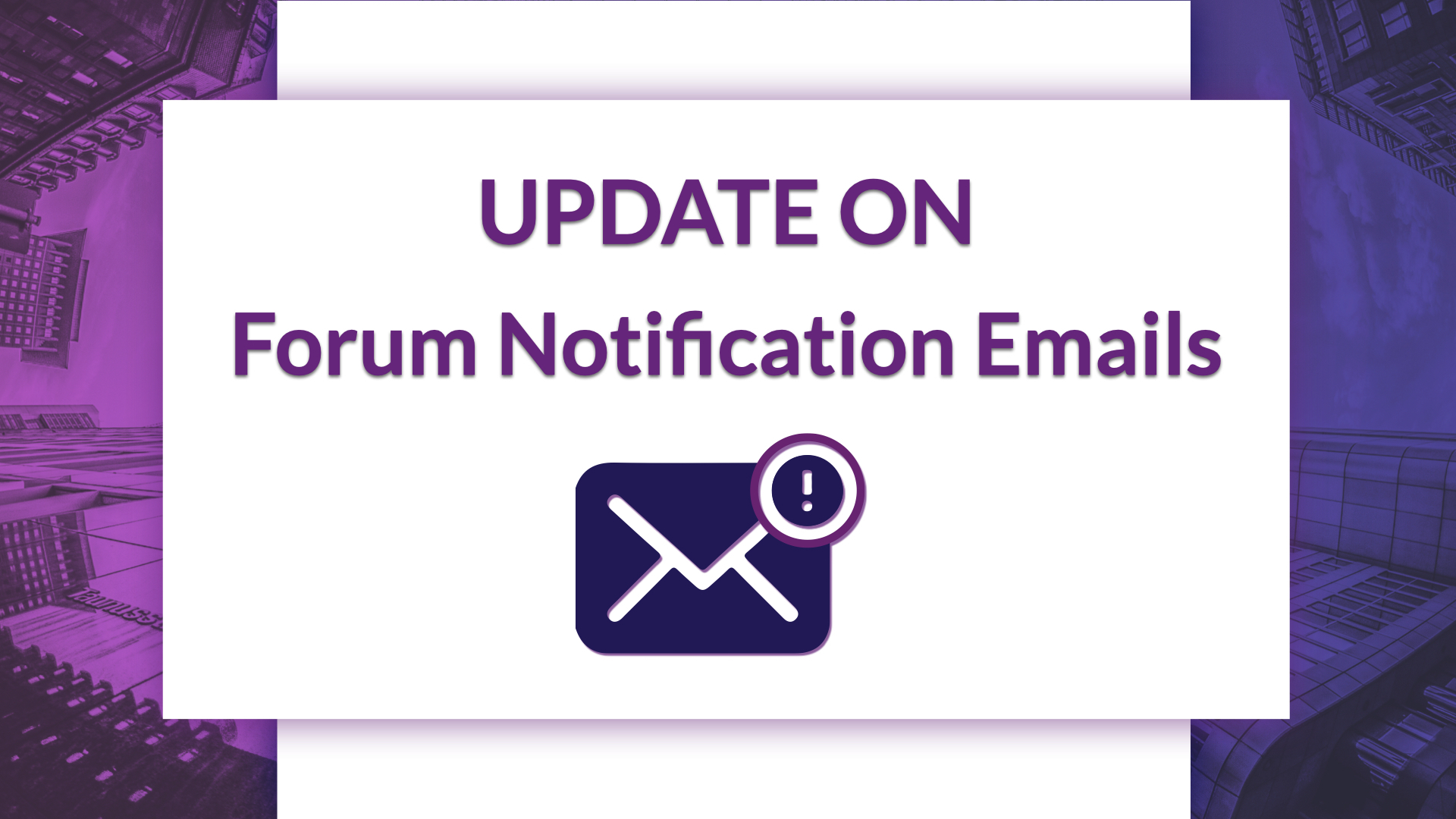 Update on Forum Notification Emails.
BnkToTheFuture has two types of forums for every company that runs a campaign on BnkToTheFuture's online investment platform.

Discussion forum

– a

medium where you can ask questions, discuss ideas and share views on a particular pitch/company. This discussion forum is usually used by potential investors who wish to learn more and invest in a particular company

. The discussion forum is open to any qualifying member that may not have invested yet.

Investor zone

– this forum is reserved only for the pitch/company team members and the users who are investors in that company. The investor zone is usually used by the company's team members for sharing updates with the investors once the campaign has ended. The investors may also use this zone to discuss anything confidential about the company, important information like their dividends, new updates, etc. The investor zone forum is for investors in the company only.
We have now updated our system for email notifications related to forum posts.
The earlier feature on BnkToTheFuture sent an email notification for every post that was made by anyone on the discussion & the investor zone forum to anybody following a particular company.
To stop receiving such email notifications, the only option was to unfollow a company which would stop all notification emails to the investors even if the Pitch owner/team shared an investor update or any important information on the investor zone.
We listened to your feedback as always and implemented some changes in our system. The new update only sends you an email notification when a forum post has been made by either the company/pitch owner or company/pitch team members. These posts may include some important information or even an investor update. You must follow the company to receive such email notifications.
You will also be notified via email if you're following the company and if someone comments on a post that you made.
This means you will no longer receive email notifications for posts made by other users/investors in the discussion or the investor zone forum.
Make sure you follow the companies you have invested in so that you don't miss out on any important information shared by the team members of that company.
Summary:
Follow the companies you have invested in to receive email notifications about the posts made by the company team members in the company investor zone and discussion forum.

You will also be notified via email if you're following the company and if someone comments on a post that you made.

You will no longer receive emails for posts made by other users/investors in the forums.
You can search for a company by visiting https://app.bnktothefuture.com/companies
(Refer to the screenshot below to find out how to follow/unfollow a company.)
---
If you have any questions or feedback you'd like to share, please join us on our Telegram community channel here or search @BF_Token on Telegram.
Stay tuned with our latest updates, follow us on your favourite social media channels:
BF Twitter | BF Facebook | BF Telegram Community | BF LinkedIn
See if you qualify to invest by registering here now.